Six reasons to use our CRM
The CiviCRM enables us to share information effectively across the network. Here are six reasons how your work can be made easier thanks to the the CRM.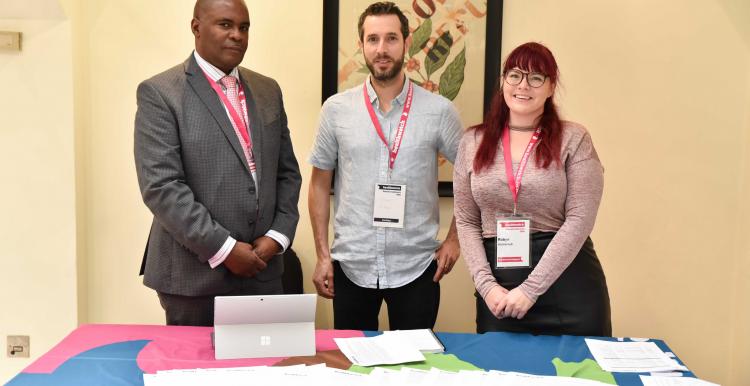 1. Manage event
Event templates
Create and manage templates to allow you to set up future events quickly and easily.
Simple sign-up
Keep the sign-up process simple with online registration forms and automated confirmation emails for attendees.
Manage participants
Keep track of who has attended your events. You can import data from other systems and export information easily too. 
Send reminders
Send automatic email reminders to your attendees before the event. Make people feel valued with a follow-up thank you email too.
2. Produce reports
Evaluate
There are over 20 pre-built reports to help you evaluate your impact. 
Customise
There are a number of ways you can customise a report to suit your needs. Save your changes as a template so you can easily re-run the report another time. 
Automated reports
Set up reports to be automatically be run and sent via email to a number of recipients.
3. Support your volunteers
Recruit
Keep on track with the status of a volunteers recruitment process by updating their record with DSB checks, references and photography consent on the CRM. 
Record
Capture your volunteer's preferred hours and interests to save your own time when delegating tasks and managing resource. 
Manage
Help measure the impact your volunteers make by logging and reporting on how many hours your volunteers donate to you and how.
4. Email marketing
Design
Make email marketing quicker and easier by creating templates for your campaigns. Personalise emails through contact details already stored in the CiviCRM. 
Evaluate
Assess your impact by understanding more about how people are interacting with your emails. Keep track of open rates, click through rates and unsubscribes. 
A/B Testing
Test and learn more about what works best by trying different types of content with your chosen audience to see what triggers the best response. 
Tailor your emails
Send email newsletters to different groups of people based on their interests and needs. 
Schedule emails
Set emails up to automatically send at a specific time. Choose a time that they're most active using the results from your previous campaigns and increase your chance of a good open rate.
5. Manage contacts
Record
Keep a record of the latest communication with your contacts. Event registrations and email marketing is recorded automatically.
Manage
Group, tag and create connections between individual contacts and organisations. 
Create
Make a new mailing list from your contact database and send them your latest news via email or post.
Report
Find out who has received and opened your recent mailings and download them into a report.
6. Project Management
Track
Find out what the latest activity has been on a specific issue and what's been scheduled next.               
Record
Keep note of when you've had a face-to-face meeting or a phone call with an individual. 
Assign
Assign a colleague a task using the CiviCRM to keep the case on track.