Four ways to reach people who are not online
How do we engage people who can't use the internet, don't have access or feel comfortable talking to us in this way? Find out how local Healthwatch across England are addressing this issue.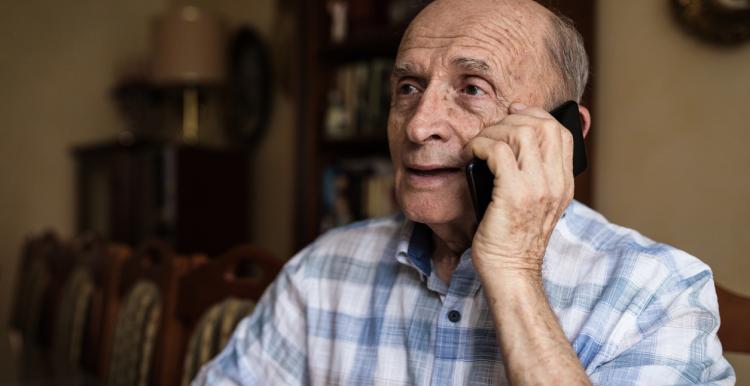 Since the outbreak of COVID-19, we have had to carry out most of our public engagement online. But how do we talk to people who can't use the internet, don't have access or feel comfortable talking to us in this way?
We ran six online sessions with over 100 local Healthwatch staff and volunteers to explore this question, and here is what you told us about what worked from your perspective.
Work with local partners
One of the main themes was that success depends on good relationships with local partners.
We heard examples of Healthwatch promotional information, surveys and Freepost envelopes being included in packs for people who receive care at home, in food parcels for those shielding and in pharmacy bags. Food banks, care homes and COVID-19 community hubs also agreed to promote our work to their clients.
Homeless charities, community leaders and social prescribers have been promoting Healthwatch information and advice services, and in some cases completing paper surveys with their clients, during visits or over the phone. Other partners have gained consent to pass on phone numbers to Healthwatch so they can carry out phone interviews.
Top tip
Have you mapped and reached out to the frontline organisations in your area who are still visiting people at home or doing welfare calls? Some may be keen to promote your service or accept your help in carrying out welfare calls. Many local Healthwatch mentioned charities like Age UK as a positive partner to engage.
Use your local press and newsletters
Your local media is also a key ally. Lots of you have partnered with radio stations, newspapers, as well as their local parish, housing and council newsletters to encourage people to share their experiences or to access advice.
The 'Did You Know?' column authored by one Healthwatch in a local publication resulted in 50 phone calls from local people. Another Healthwatch produced a signposting guide and had it delivered to every household in the borough. They generated 200 calls in response.
Top tip
Local papers and newsletters need good content. Your volunteers may be aware of community newsletters that aren't on your list. Why not update your list and send them an article to promote your phone number, information and advice service and any surveys that people can do over the phone.
Think about how you maximise phone calls
There were great examples of local Healthwatch that have increased their use of telephone calls to be able to engage with people who are not online.
One example was an arrangement with the NHS to telephone patients after they have been discharged from the hospital. As well as checking on the welfare of patients, the calls provided an opportunity to make sure patients knew they could call Healthwatch for information they need.
Another worked with three GP surgeries to send text messages to all patients with a link to a survey and a Healthwatch contact number so people could call with feedback.
Even if running online events, meetings or focus groups, many Healthwatch are using the function on systems like Microsoft Teams and Zoom that allows people to join by phone. They also post out any slides or information before the meeting so that people who aren't online can still take part.
Top tip
Many people who aren't online still have a 'pay as you go' mobile. Do you offer a text service? You could give people the option to text you their feedback, request a phone call or answer short questions by text.
Harness your volunteers
As always, Healthwatch volunteers have proved to be our biggest asset. Using their local knowledge and contacts, our volunteers have helped reach out into our communities.
Many have walked the streets, doing door-to-door leaflet drops, and delivering posters and flyers to pharmacies, GP and other local services.
Volunteers have also phoned friends, neighbours and community contacts to share up to date information, gather feedback and to let them know we are here for them.
One Healthwatch shared a campaign where they asked people to volunteer to help just one person that they know who isn't online to complete their Healthwatch survey.
Top tip
Think about how your volunteers can help to map local frontline groups, community newsletters, writing content and getting Healthwatch information and surveys out into the community.