Using virtual visits to improve maternity services
With COVID-19 restrictions making it difficult to visit services, Esther from Healthwatch Northamptonshire shares how they organised a virtual visit to ensure maternity services are running smoothly.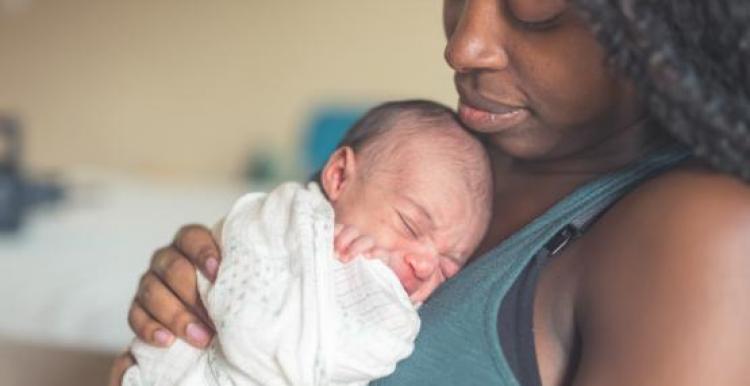 Back in 2019, we worked with Maternity Voice Partnership to carry out a successful '15 Steps Challenge' on local maternity services. This focused on viewing the service through the eyes of patients and carers, on aspects such as safety and good care.
We were asked to review the findings by the Local Maternity and Neonates System Board, but this became quite a challenge due to COVID-19 restrictions. However, we felt it was important to ensure services had this feedback to improve people's care.
Thinking outside the box
After speaking with the local hospital trust and Maternity Voice Partnership, we all agreed that it would not be appropriate for volunteers to assess the services in person, due to the risks involved. Instead, we thought outside the box and arranged for a senior member of the midwifery team in each trust to carry out the visit using Microsoft Teams on a phone or tablet, whilst volunteers watched from home. This also meant that screenshots of the visit could be taken and included in the report too.
Training volunteers
It was vital to carry out refresher training with all the volunteers, set out expectations, and discuss possible limitations of a virtual visit. For example, we were conscious that a staff member controlling the camera could possibly avoid showing us any issues. We emailed all our volunteers with documentation that would usually be provided on the day and set clear expectations about the final report.
On the day of the virtual visit
On the day itself, we got in contact with all volunteers to make sure they could still attend. We found that the staff were very accommodating and adaptable, but it was new to everyone! There was a sense that we were all trying to adapt but no one really knew if it was the right thing to do as there was no official guidance.
The visit went well, although one thing we hadn't accounted for was the motion sickness that one of our volunteers experienced watching the visit from home. At the end of the visit we had a debrief with each staff member in a quiet area of the ward. This gave volunteers the opportunity to raise any safeguarding queries and to clarify anything that wasn't clear during the virtual visit.
Don't forget to check in afterwards
We held a virtual meeting with all the volunteers that took part the day after. As a team we wanted to discuss what they discovered and to help them feel confident in what they were writing.
Overall, the report was received well by both hospital trusts and is something that we have been asked to do again once we have the capacity. The most important thing is to remember is that we cannot see everything. Volunteers need to be briefed appropriately, including expectations of them and the hospitals needs to be completely behind the visit and understand how it can support them in improvements and listening to the service user's voice.  
Find out more
Read the '15 Steps Maternity Virtual Visit' report on Healthwatch Northamptonshire's website.