How to boost the profile of your local Healthwatch during Healthwatch Week
Now we may not all be in the same physical space this year to share what we've working on or our stand out achievements from the previous year – but that doesn't mean we have to keep quiet!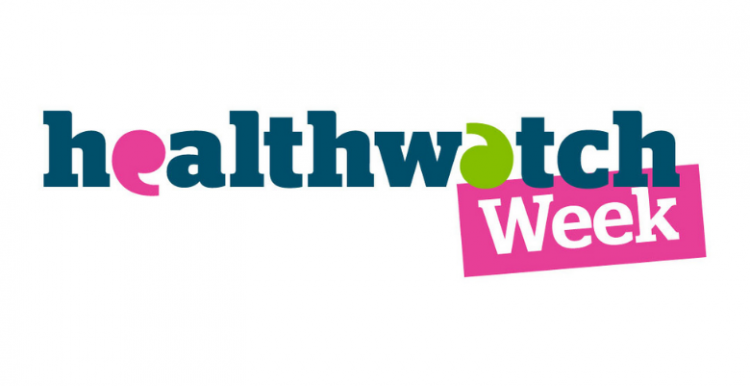 Let's bring our work into the spotlight during Healthwatch Week and let's get #Healthwatch2020 trending on Twitter for the third year in a row.  
We've put together some tips for content that you can prep ahead of time - your week on social media has never been easier. 
Run up to Healthwatch Week 
Let's start the hype early as we look forward to our first EVER online conference. Use it as an opportunity to remind people why we're getting together, and how they can get involved.  
Have you been shortlisted for an award? Do you want to wish your neighbouring Healthwatch good luck? Now's the time. 
Example tweets:
We're looking forward to #Healthwatch2020 next week! Although it's a shame that we can't see our colleagues in person it will be great to catch up with everyone at the first ever Healthwatch online conference. Keep an eye on our feed from Monday to keep up to date.
We're excited for next week's #Healthwatch2020 awards! We've been shortlisted for our work on XXXX. You can find out more about how Healthwatch all over the country are working hard to make sure your voices are heard at: https://bit.ly/3kjEIvg 
Good luck to our colleagues for next week's #Healthwatch2020 Network Awards. It's great to see so much amazing work happening all around the country to improve health and care for all. Make sure your voice is heard, share your views with us today: [link]. 
Keep an eye on the Healthwatch England Twitter account 
We will be posting throughout the conference so keep an eye on the Healthwatch England Twitter and retweet! Can you bring it back to your local Healthwatch? Whether it's encouraging people to get in touch or highlighting a piece of work you're doing it's a good idea to try to use our tweets to connect with your followers. 
During Healthwatch Week 
We've an exciting line up and some interesting sessions for us all to enjoy – but let's get others involved too. 
Let's use the opportunity to raise awareness of the Healthwatch brand across the country by: 
Highlighting the difference your Healthwatch has made to people and services. #TB to our work on XXXX – hearing from XXX people about the changes they'd like to see. As a result @XXX have listened, acted, and improved care for people in XXX. #Healthwatch2020
Encouraging people to share their experience and reminding them of the importance of doing so. Services can't change unless we tell them how. Whether you're unhappy with the care you've received or have an idea of how to improve care for others, we want to hear from you. It only takes five minutes in our online survey [link] #Healthwatch2020
Promoting your current/upcoming projects and let people know how they can get involved. #DYK [include a stat]. We're looking to understand how XXX are working for people with XXX. Retweet to help as many people as possible have the opportunity to complete our short online survey [link] #Healthwatch2020
Tips for tweets during your sessions on the day:
Share what you've learnt – is there anything that you're going to do differently in the future? Share on Twitter so that other services can take on board the idea too.
Share the work of other Healthwatch – is there a piece of work that you can help bring into the spotlight and encourage others to look into?
Share inspirational quotes – are there any useful pieces of advice from the keynote sessions that you can share with others? 
During the Healthwatch Network Awards 
We've all worked incredibly hard through what we all know to be a challenging year. Let's all take a step back and reflect on what we've achieved as a network of incredible people. 
Example tweets:
Congratulations to XXX for their success in winning the XXXXX award. Amazing to hear about your work on XXXX – well deserved! #Healthwatch2020
We're so proud to take home the XXX award after our work to help people with XXXX. Find out more about our project at: [link] #Healthwatch2020 [tag in relevant people]
We're so pleased to have been shortlisted for the XXXX award after our work with XXXX. To find out more about this project you can read the report at XXX #Healthwatch2020