Four steps to take now to prepare for writing your annual report
Find out what quick and simple steps you can take now to make writing your annual report easier and quicker come June.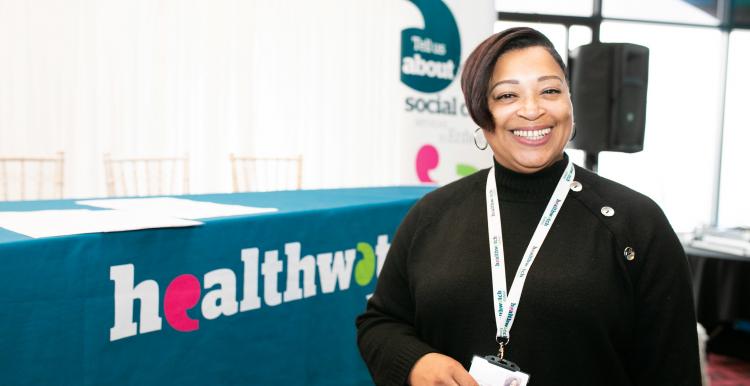 It's a familiar scene.  It's mid-June, and the Healthwatch lead officer is pulling together content for the annual report. The hoped-for lull in other work demands has again proved to be something of a mirage, so it's another evening at the keyboard, writing up accounts of outcomes achieved over the year and ensuring all statutory content is included. "If only I'd spent a bit of time earlier in the year …" she thinks to herself. 
If this scenario resonates with you, then maybe there are a few things you could do right now that you'll thank yourself for in five months' time. 
Of course, I'm not suggesting you spend ages writing annual report content in January! 
But a bit of time spent now on some of the following things could really pay dividends when the time comes to produce an engaging report about your work up to the end of March. This helps to demonstrate the value of Healthwatch to local people, your funders, Integrated Care System (ICS) and other stakeholders. 
We're really seeing improvements in how you are evidencing impact, but there's still great variation in whether this is communicated effectively in annual reports or on websites. These seem to present missed opportunities. 
1. Consider which areas of work and outcomes you're likely to headline? 
This year, the design of our template will again suggest the report is kept short so that people are likely to read it.
This means choosing two or three areas of work to succinctly showcase, with as much focus as possible on how you've contributed to positive change for the public.
We won't use the 'then' and 'now' theme this year, but otherwise, we're suggesting much the same approach - so you could feature outcomes achieved within the financial year, even if the work itself was started earlier. 
Key things to consider: 
Do you have an idea now about which areas of work you're likely to feature?  
Is there anything additional you could do now in your planning or delivery which can help evidence the outcomes of that work?  
Is there anyone you could ask now for a quote about the difference you made? 
2. Decide if you'll be able to reuse much of your 'Statutory Statements' section. 
Most Healthwatch will be able to reuse the text in the sections of your last report:  
About us
The way we work
Methods and systems used across the year's work to obtain people's views and experience
Health and Wellbeing Board
If nothing covered here has changed since April 2021 and isn't likely to in the next three months, then make a note to remind yourself of that, and feel good that you've not got as much to write this year! 
3. Decide which volunteers you'd like to feature and ask them for content now. 
There's no reason you can't ask volunteers to write a personal profile and send you a preferred photo at any point in the year.
This can help make sure you can feature those who've contributed lots but might move on before the year ends. Plus, ensuring you aren't rushing last minute to find a photo that's the right size and not pixilated – we've all been there! 
Three profiles of up to 80 words with photos usually fit well on the one page. 
Aim to feature different stories about why they volunteered or the work they've done to make a difference to your community. 
This is also an opportunity to show people from diverse backgrounds who read your report and who might want to volunteer that they'd be welcome. 
4. Take a look at what other Healthwatch did last year. 
By looking at the approach taken by some other Healthwatch, you can start to talk to your team about how you write for your next report. Here's a few you might want to start with: Healthwatch Islington; Healthwatch Wandsworth; Healthwatch Wiltshire; Healthwatch Solihull. 
You'll then need to decide who in your team will join our workshops about writing for impact that we have coming up from March 2022. 
Keep a lookout for these and other related learning opportunities on our events listings page. 
Here's to hoping that this year producing the annual report feels more than ever like a fantastic opportunity to showcase the outcomes that Healthwatch has achieved.