How to structure a report
Evidence that is clearly communicated and in an engaging way, is more likely to be acted upon. Read our short guide to ensure your work has impact.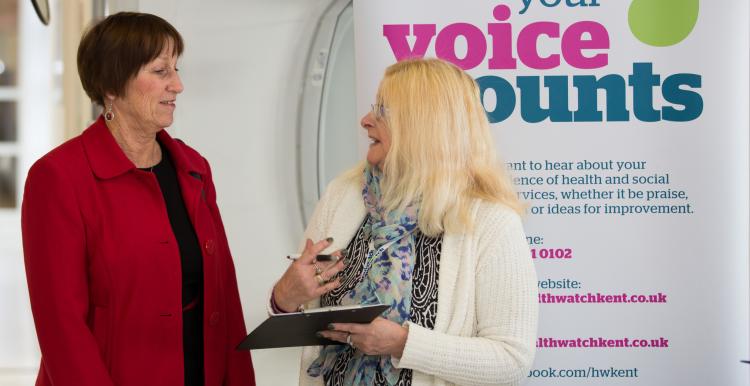 When writing a report, you should always clearly set out:
The background within which your research has taken place
The findings of your research
Any actions that are required as a result
How do you start?
Your report should start with a title that aims to engage the reader and tell them what they might find in your report. You can do this by using an impactful main title, followed by a subtitle that explains more. 
For example: Safely Home: what happens when people leave hospital and care settings
Who are you?
Follow your title with a short paragraph explaining who you are and the role of Healthwatch. This should be on the inside left cover or back cover. 
What are your key findings?
After setting out the main sections of the report in a contents table, you should include your key findings. You should do this in bullet point form. 
Ideally, these should be followed by any recommendations or issues that you believe should be looked at by those in charge of your local health and care services. 
Should you write an executive summary?
For longer reports it is a good idea to explain the whole report in brief. This allows the readers to find out more about the issues that interest them from the start.
A summary should aim to be no more than 500 words long and should aim to cover:
The context for the research, or in other words why the report was written?
What are your key findings and how did you do this? 
What should happen next? Are there any key issues that should be looked at or any next steps?
What is the issue?
It is important to introduce the reader to the issue your report addresses, as well as any important background information they should be aware of. Again, this should be brief and highlight why you are looking at the issue.
An example of this section title is: What happens when services don't work together?
What did you do?
You can include a very short summary of what you did to find out people's experiences. However, a full methodology should go at the back of any report, as it will not be of interest to every reader.
What did people tell you?
This is the most important section. The aim is to set out what your research found and describe what the outcomes are.
What makes what you found research, is the insight the report draws from the data. It is therefore important not just to report your findings but to compare responses, draw out key themes and use your conclusion to suggest further research.
To make this section more engaging, you should tell a story through your research. For example, by going through opinions on a health service stage by stage, or by arranging it by themes.  
What do you want to happen next?
The aim should be to clearly set out a list of realistic recommendations. Usually this will relate to areas that the health and social care sector might wish to explore further or seek to address.
These need to be:
Clearly stated
Primarily related to the purpose of your research
Self-evident from your findings (a reader should be able to see the finding that led to that recommendation)
Proportionate
Achievable
Small in number for maximum impact and focus
Remember it is important not to describe a course of action, but suggest a goal to be achieved (e.g. we recommend you review X and achieve Y).
How to finish your report?
At the end of your report you should:
acknowledge those who helped make the report possible
What you did in full
Include any notes or references you may have
Write your appendix. Remember, it is good practice to share your report with any organisation that it mentions prior to publication and include their responses here.
Have you planned how to promote your report?
Before you publish your report, think about how you can encourage others to share your findings and any changes that may have happened as a result.
This could be done using social media or email marketing, or by pulling out the findings into an interesting article for your website and local media.