Care Act easements during COVID-19
During the COVID-19 outbreak, councils can pause some of their obligations under the Care Act. We look at how this process works, what it could mean for users of social care and how local Healthwatch can flag potential issues.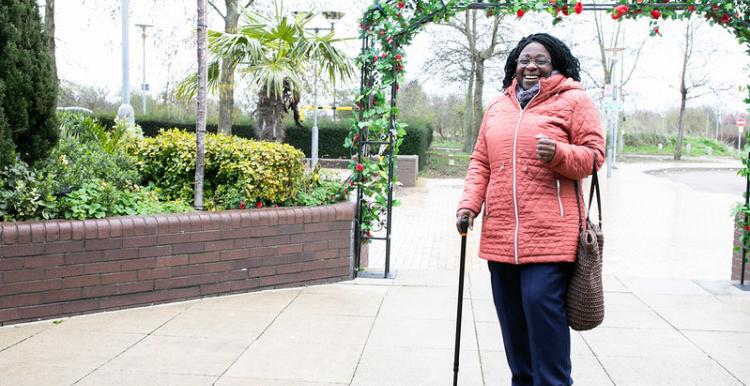 What has changed?
The Care Act 2014 sets out a local authorities' duties when it comes to assessing people's needs and their eligibility for publicly funded care and support.
Under the emergency legislation introduced to help the Government respond to COVID-19, councils can now choose not to meet some of their requirements under the Care Act.
The Department of Health and Social Care (DHSC) has published Care Act Easements: Guidance for Local Authorities. This sets out which regulations within the Care Act can be paused and how this must be done. The easements took legal effect on 31 March 2020 and will be kept under review by the Secretary of State, who aims to terminate them on expert clinical and social care advice as soon as possible.
The process local councils need to follow
When can a local authority apply the new legislation
The guidance says that local authorities should do everything they can to continue meeting existing Care Act requirements.
However, they can pause some of their requirements when either:
Their workforce is significantly depleted
Demand on social care has increased to an extent that Care Act duties are no longer practicable
Continuing with Care Act duties would likely result in urgent or acute needs not being met and lives being risked
Under these circumstances, the Coronavirus Act allows councils to prioritise services for those with the most urgent and acute needs. Councils will still need to meet needs where a failure to do so would breach an individual's human rights, but they will no longer be legally required to deliver all other elements of the Care Act. For example – some assessments and reviews may be delayed.
 Who do they have to tell?
Once the decision has been made by a council to apply the easements, this should be communicated to any social care users who are affected, as well as key stakeholders including the local Health and Wellbeing Board, DHSC, local care providers and local NHS leadership.
As part of this communication the council should publish the evidence for their decision to the broader community via a public notice.
Tell us if your council plans to enact the easements locally:
Healthwatch are working with the CQC, who are responsible for tracking the impact of the easements. Tell us if your council plans to enact the easements locally.
How can local Healthwatch help?
As well as telling service users and their carers where possible, councils should also help them make alternative arrangements for care. 
In this situation, local Healthwatch can help by:
Offering resource to help expand the council's capacity to communicate with service users.
Offering expertise and knowledge in signposting to help people find the support they need and alternative ways of getting help if their council/ local care provider are no longer able to help.
Monitoring the impact of the changes
As well as supporting local people, local Healthwatch can gather evidence from service users on how the care act easements are impacting on people's lives.
For example - are councils meeting the guidance when it comes to partnering with service users to develop care packages that offer personalised care and considered a person's full range of needs?
This evidence will help ensure consistency and continuity of care for local people and will also be useful for helping Government understand the impact of the legislation
 
Understanding the potential impact 
What Care Act duties may no longer apply?
If easements are applied, local authorities will no longer have to:
Undertake assessments of young people moving from young people's services to adult social care.
Carry out detailed assessments of people's care and support needs:


New powers do require a response to requests for care as soon as possible.
Prepare or review care and support plans:


New powers require proportionate, person-centred care plans to be carried out.
Meet all eligible care and support needs:


New powers allow prioritisation of the most pressing needs.
All assessments and reviews that are delayed or not completed must be followed up and completed in full once the easements are terminated.
How will care be funded?
 
Financial assessments
Local authorities do not have to carry out financial assessments under the easements. Instead, service users should be told in a clear and transparent way by the council that their care costs will be covered until a financial assessment is carried out. Future costs may be charged.
We are seeking further clarification from the DHSC on retrospective charges.
Costs for those discharged from hospitals
For people being discharged from hospital, or who would otherwise be admitted for a limited time, care support from home or a suitable care home will be arranged by the hospital team and paid for by the NHS from the COVID-19 fund. The funding will cover the follow-on care costs for adults when they are out of hospital and back in their homes, community settings, or care settings. More information for discharged patients or patients who would be admitted to hospital in usual circumstances, can be found here.
Direct payments and personal budgets
On personal budgets, councils are asked to be flexible and innovative in ensuring that needs are met, and payments not delayed. On Direct Payments, the easements suggest that local authorities work flexibly with providers to ease administrative burdens on the workforce and enable family carers to help with increasing demand. Further guidance on Direct Payments is expected to be published. 
Which Care Act requirements will remain in place?
Several duties under the Care Act will remain in place: 
The duty to promote wellbeing.
Duties relating to safeguarding adults at risk.
Duties relating to the provision of information and advice.
Complaints and escalation procedures will also remain the same as under the Care Act. However, it will be important that in line with the ethical framework and the principles of co-production and personalisation, local authorities aim to offer quick resolution to appeals over care needs in these exceptional circumstances. Councils should ensure there is a quick, clear and transparent pathway for the raising of concerns from service users, carers and providers.
We anticipate further guidance on the appeals process from the DHSC shortly. On complaints, we would suggest local Healthwatch encourage councils and providers to look for swift resolution that addresses the gaps in care as best as possible rather than relying on lengthy complaints processes. 
Other relevant legislation
Other pieces of legislation relating to the provision of care should still be complied with. 
For example, local authorities will remain under a duty to meet needs where failure to do so would breach an individual's human rights under the European Convention on Human Rights:
Article 2 - Right to life.
Article 3 - Right to freedom from inhuman and degrading treatment. 
Article 8 - Right to Respect for private and family life.
Local authorities will also be required to comply with duties relating to Deprivation of Liberty Safeguards (DoLS) under the Mental Capacity Act 2005, and duties to make reasonable adjustments, duties towards people with protected characteristics and the Public Sector Equality Duty, under the Equality Act 2010.
Ethical Framework for Adult Social Care
DHSC has also published a framework of values and principles to ensure that ethical considerations are considered in the planning and delivery of adult social care services during the outbreak.
While certain assessments and services are prioritised in line with the easements, the framework aims to guide response planning with ethical advice, and describes eight key principles: 
Respect
Reasonableness
Minimising Harm 
Inclusiveness
Accountability
Flexibility
Proportionality
Community
Service users should expect councils to have kept these principles in mind when making decisions about their care.
More information on the ethical framework can be found here.
Key issues to monitor
What gaps should local Healthwatch look out for?
New guidance on hospital discharge means that all care assessments will now take place in the community. There is a risk that this will make the assessment process more resource intensive. This will be a specific concern in rural areas, where there will already be concerns about the ability of the local system to meet the care needs of people spread out over large geographic areas. 
The easements suggest that where there are specific pressures on the local social care workforce, family carers may be asked to step in and pick up greater responsibility from domiciliary care workers. These individuals could be remunerated through more flexible direct payments. However, if this means these individuals are put at increased risk of exposure to COVID-19 as a result, what arrangements are being put in place to make PPE available and ensure the necessary training is provided to ensure it is used properly?
Local Healthwatch can also highlight the need for local authorities to manage expectations to those who would ordinarily pay for care. This group must be informed that they will continue to pay for their care, but that financial assessments may take place at a later date, given the focus within the easements is on getting people to the right point of care as fast as possible at this time.
Help Government understand the impact
Local Healthwatch can help local councils and Government identify and address issues that might arise as a result of the response to COVID-19.
It will be important to track whether the easements are being applied and the guidance followed, and whether the principles laid out in the ethical framework have been considered.