How to get involved with our work on hospital discharge
Download social media messages, a template news story, email marketing copy and a press release template to encourage people in your area to share their experiences of leaving hospital.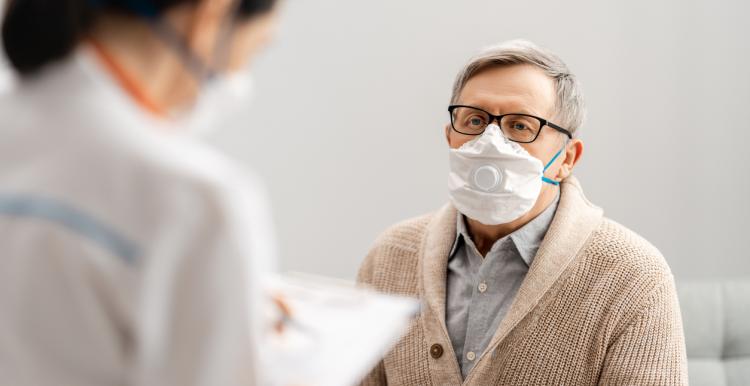 The COVID-19 pandemic has put hospital discharge under the spotlight again, as the usual processes hospitals follow have changed to free up beds. While these changes have successfully got people out of hospital and helped the NHS manage the demand created by coronavirus, we don't know how the new processes are working for both patients, their families and healthcare professionals.
The survey
We will be collecting people's experiences of the new hospital discharge process via a survey from the 21 July - 16 August 2020. This feedback will be used to help the NHS plan how people leave hospital now and in future busy periods.
The survey has been tested with seven local Healthwatch and eight partner organisations, including the British Red Cross. 
You can also download Word versions of the survey to use. 
Communications resources
We will be using the #BecauseWeAllCare campaign materials to encourage people to share their experiences of hospital discharge. To support this work you can use the following templates in your communications. 
News story
Publish a launch story on your website to tell about our work on hospital discharge and how they can get involved. 
Social media messages
Use these messages on your social media channels to encourage people to share their story of leaving hospital during COVID-19.
Email for supporters
Adapt our template email to encourage local people to give their feedback. 
Press release template
Use the press release template to raise awareness of the survey. 
There are many tools for understanding how organisations make a difference. One that is widely used is called 'Theory of Change'. This is a description of a sequence of events that is expected to lead to a particular desired outcome. Healthwatch England produced a Theory of Change for this campaign during the planning stage and is sharing it with you here so you can see the broad outcomes that we're seeking to achieve.
You can find out more about how to better demonstrate impact using Theory of Change in our Making a Difference Toolkit. If you would like a copy of the template that was used to produce the Theory of Change diagram here then please contact Impact Programme and Regional Network (North West) Manager, Jon Turner.