Campaign support: Flu vaccination
This year, with COVID-19 in circulation, it's more important than ever that eligible groups are encouraged to get a free flu vaccination. Here we look at how you can support the public campaign.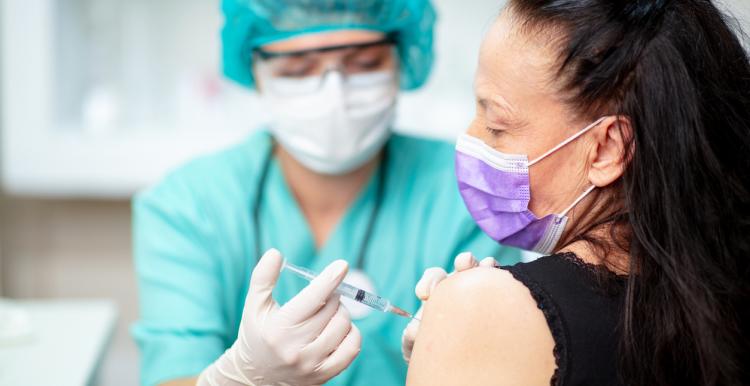 About this resource
With COVID-19 in circulation, it's important that eligible groups are vaccinated to protect them from flu.
The flu programme has been expanded so that more people will be eligible to receive a free vaccine for the first time.
To help make people aware that a free flu vaccine is on offer, a public-facing NHS marketing campaign will run from September 2020.
This guidance sets out further information to help local Healthwatch support the campaign.
About the campaign
Who is eligible to receive the free flu vaccine?
Pregnant women
Children aged 2- 11 years old
People who share a home with those who are on the NHS shielding list
65+ years old
Frontline health and social care workers
People with certain medical conditions
For the full list of who is eligible, visit the NHS website.
When will the campaign take place?
September 2020 - media campaign launches
October 2020 -  marketing campaign, including support from partners like local Healthwatch
Later in the year, a second phase of the campaign is likely to target 50-64 years olds who do not qualify under the above criteria.
Key messages
The campaign will position flu vaccination as the best way for people to protect themselves and their loved ones. Key messages include:
Each year the flu kills on average 11,000 people and hospitalises thousands more.

The flu virus spreads from person to person even amongst those not showing symptoms.

The flu vaccine is the best protection for you and those around you. It's available for free to those most at risk.

The NHS will take all necessary measures to make sure it is safe for you to have your flu vaccinations.
Campaign resources
Please note: The campaign toolkit will be available in early October 2020.
The campaign toolkit is likely to include:
long and short copy to be used to engage eligible groups in a variety of situations;
digital banners for use in newsletters and websites;
digital screens for use on GP and Pharmacy screens;
posters that you can print;
social media assets; and 
information in alternative formats, including easy read.
Common questions
How will people be told they are eligible?
This year, for the first time, most people who are eligible for a flu vaccination will receive a letter from a new National Immunisations Management System reminding them to have the vaccination. This letter will be in addition to appointment invitation letters sent out by GPs. There will be a specific letter for people with learning disabilities in Easy Read.
How can local Healthwatch help?
Local Healthwatch can help get the message to different sections of the community. For example, reaching  Black, Asian and Minority Ethnic communities is an important focus of the campaign.