VacciNation report communications toolkit
Download communications assets and templates to help share our report on vaccine confidence among people from African, Bangladeshi, Caribbean and Pakistani backgrounds living in England.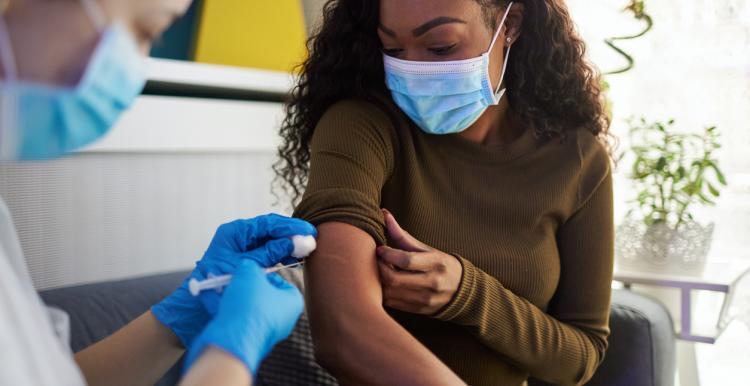 About this report 
Report title - VacciNation: Exploring vaccine confidence with people from African, Bangladeshi, Caribbean and Pakistani backgrounds living in England.
Publication date - Monday 7 June 2021 
Background
From early in the vaccine roll-out, the media reported that Black, Asian and minority ethnic communities were less likely to take up the offer of the vaccine. In response, the Government has run several high-profile campaigns to reach these communities. 
At the same time, we began to collect people's experiences of the vaccine and the roll-out: between January and May 2021 15,000 people completed our vaccine survey. We then shared this data in real-time with stakeholders to help inform their communications and planning. 
This information told us that although most people's perceptions of vaccines, and experience of being vaccinated, are positive, some people remain uncertain about whether taking the vaccine is right for them. To find out more, we commissioned Traverse to take an in-depth look at what some vaccine-hesitant people felt was missing from the current roll-out strategy, so we can understand what might help addresses people's concerns. 
In total, we spoke to 95 people from African, Bangladeshi, Caribbean and Pakistani backgrounds.
Communications resources
Key messages
New research exploring vaccination hesitancy provides critical lessons for future health campaigns. 
Targeted campaigns and messages need to avoid making people feel blamed or singled out. People's views about the vaccine are personal to them. 
On increasing confidence in the vaccine:
Give people agency to make their own decision about the vaccine by providing them with all the information. 
People are more likely to trust independent organisations and people, like doctors and scientists. 
Transparency and trust go hand in hand. It's essential to make all information about the vaccine public and accessible. 
Frontline healthcare workers, local doctors and everyday people sharing their experience and knowledge of the vaccine are seen as more reliable information. 
Communications toolkit
In this communications toolkit you will find:
News story copy - Share the key findings of our report on your website by using our template news story. 
Social media messages - Use our social media messages and assets to share our report locally. Don't forget to use the hashtag #VacciNationReport. 
Email marketing copy - Let your supporters know we've published our report by using our template email copy.