Healthwatch brand messaging guidance
Use our new brand messaging guide, which includes a strap line, tone of voice, handy marketing messages for different audiences. There's also descriptors for your local Healthwatch and a style guide.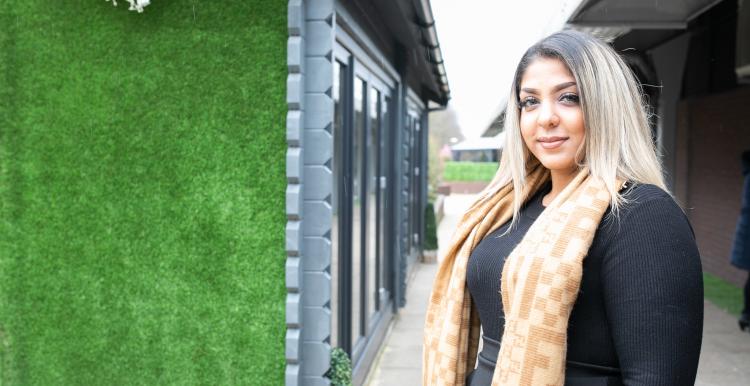 Our brand is more than a logo. The way we speak and write shows people what we stand for and why the Healthwatch service is relevant to them. To strengthen our brand, we commissioned a brand agency to review and create clear guidance. Over 100 staff and volunteers helped shape our new brand messaging, and the public and stakeholders also tested it.
How is the new brand tone of voice different?
'Your health and social care champion' is our new strapline. We've been using the word champion for a long time, because that's exactly what we are. But the problem is we haven't always sounded like a champion, and that needs to change. You told us that Healthwatch needs to be a relatable people's brand, which is just what our tone of voice sets out to do.
Champions are strong, they're brave, and they're e­ffective. And these are our brand attributes. Strong because people (especially those who are vulnerable or marginalised) need an advocate. Brave because working within the system to hold decision makers to account is never easy. And eff­ective, because it's vital that people get the information and advice they need to make informed decisions and that their valuable feedback is taken on board – there's nothing to be gained from listening if nothing ever changes.
That's why our brand must be synonymous with impact. Cynicism and apathy are our enemies. Demonstrating action across our work will help ensure everyone trusts us to get the job done and that we do have the sway to drive change.
Ultimately, we need to adopt the public's voice and ensure our messaging put their fears and desires front and centre. We want people to think 'that's exactly how I feel…' rather than for the focus to be all about Healthwatch.
What does the guide include?
All you need to put the new brand language in action are the following key documents:
1. Brand messaging guide: A one-page cheat sheet, including our strap line, proposition, tone of voice, and messages for different audiences.
2. Healthwatch descriptors: Short and long 'about us' text describing Healthwatch England and local Healthwatch.
3. Brand language guide: Includes top tips to write in our tone of voice, a style guide, writing about people and an accessibility checklist.
How to put the guide in practice
It's over to you. You can start to use the guides to update the copy on your website, social media channels, and email marketing. The Healthwatch descriptors have text which you can copy and paste, or adapt for local use. 
You'll also spot that the original brand messaging guide on a page has been updated to include campaign messages. These tackle some of the main concerns the public have with Healthwatch head on, including statements such as 'What's the point? Nothing ever changes' and 'I don't understand a word of it. It might as well be in gibberish.'
We've tested these campaign messages on our social media channels and found they sparked plenty of discussion, with improved engagement and click through to our website too.
What can you expect over the next 12 months?
We'll also be talking to you about what improvements we can make to the visual side of the Healthwatch brand. We are not planning a rebrand or to change the logo, but from your feedback, we think there are steps we can take to align our visual brand with our new personality and make it easier for you to use. We expect our updated visual guidelines to be ready this Autumn, after which we will update the Trademark Licence Agreement that every local Healthwatch signs to reflect the changes we have made.
Got a question?
If you have a question or suggestions for resources we can share to make implementing the new brand easier, please talk to Ben Knox or Tima Moledina.