How to use email marketing
Email marketing is a great way of developing relationships and communicating with people who have engaged with you in the past or have signed up to hear updates from you in the future.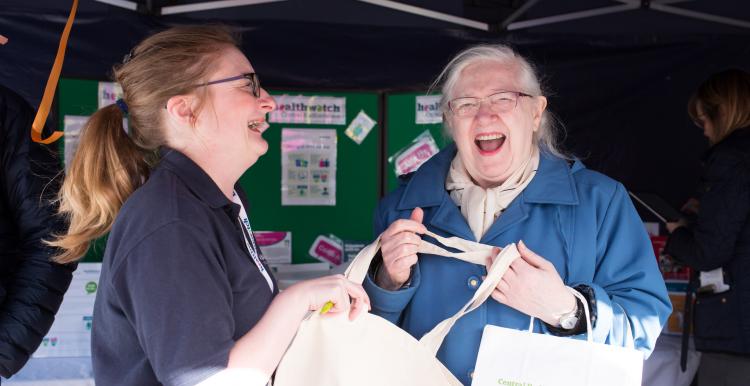 Why should I use email marketing?
It's important to think of email marketing as just one element of the marketing mix - to use it alongside other channels, not in isolation. It can be a great way to reach people that are interested in your work, and form/strengthen the relationships you have with them. 
Email marketing can be a great way to:​
Encourage people to act – e.g. sign up to events, share views, or download reports​

Keep people up-to-date with news, new publications, advice and information, events

Drive traffic to your website where they can find out more
Benefits of email marketing 
Cost
Emailing is an inexpensive way to promote who you are and what you do compared to many other types of marketing. 

Time 
Compared to direct marketing, this is a very quick way for you to share content with your audiences, allowing you to be responsive to live situations as well as automate some functionality to make your use of time more efficient. ​

Build credibility and brand recognition
Emailing allows you to build credibility with your audience by sharing helpful and informative content and highlighting how you're making a difference.
Who can I email?
GDPR means that you need to have active consent from someone before you're able to email them. ​Take a look at our guidance on GDPR.
Here's how you can build your lists:
Promote on social​

Promote on your website​

Contact those on your database to ask them if they'd like to hear more in the future​

Ask other local organisations to promote your work e.g. social media and/or include in their own newsletter via their channels ​

Add it onto your form when you are out engaging people at events. Ask them if they want to stay in touch and sign up to your newsletter
Building a persona
Before you write your email, take a moment to think about who you are writing to and what you want them to know from your email. Piecing together someone's age, gender, interests and lifestyle can help you make decisions about the time of day you email them, the amount of information to include and the call to action you'd like to give them. 
For more information, take a look at the persona we created in our training session: An introduction to email marketing. 
Top tips
Make your copy simple and engaging
Your email should always have a purpose and have a clear call to action. It should be obvious to the reader what you want them to do with the information that you are sharing with them.
Short summaries that link through to content on your website work well. They also: ​
Increase traffic to your site
Allow content to be easily shared via social media, helping you reach larger audiences
Make it easier to scan for those who are reading their emails on mobile or tablet devices
Making it short and visually engaging is key to retaining people's interests and getting them to follow through the action.
Consider the frequency of your emails
Make you don't over-email. Overwhelming people with emails can result in them unsubscribing.​
In our experience, once a week works well, with a mid-week email getting the best response with regards to open rates. Make sure you test this locally to see if it's the same for you. Different audiences may have different responses, so make sure you test against each audience.
Test test test
As always, we recommend testing to see what works best for you. There are a number of variables that you can test when it comes to email marketing including: 
 - the time of day you send the email
 - the day of the week
 - the subject line you use
 - the way content appears
Re-use your content 
You can use the themes from your emails to theme your social media content. Use the short descriptions from articles for your social media posts. 
Tools to help your email marketing
We have created a Healthwatch branded MailChimp template for you to use as well as a series of different email header templates.
To access the MailChimp newsletter template, login to the Communications Centre, go to the Asset library and filter by Email and Social Communications.
To access the email header templates, login to the Communications Centre, go to Live Create and filter by Email and Social Commmunications
Automated email marketing
RSS feeds are just simple text files with basic updated information e.g. news pieces, articles, reports. Content is 'stripped down' into a stream of updates.
Using RSS feeds on MailChimp can look confusing at first, but once you've set it up you can maintain regular contact with people that are interested in hearing from you.
Download the PowerPoint to find out more about the benefits of automated email marketing, and how to get started.
RSS email template
To get you started, we've produced a template so that you can start sending out automated emails. Don't forget to change the RSS feed to your own URL!