Where next for our policy work?
With our business plan now published, we wanted to let you know where we aim to focus our efforts when it comes to influencing national health and care policy and practice.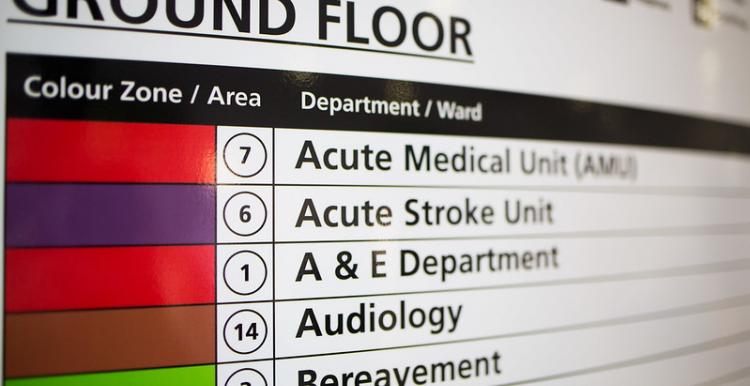 Mental health will remain a top priority
Our project to understand the mental health support people want, from childhood to old age, will continue in 2019.
We'll:
Share the experiences that over 3,500 new parents have told us about maternal mental health support.
Begin our next phase of research looking at young people's mental health support needs. Thanks to your work, we already know a lot about what young people want from mental health support. Our task will be to understand where services are meeting these expectations and how best practice can be rolled out to other areas.    
Better social care advice and information
With the need for social care and support continuing to increase and a Government Green Paper due to be published, this area will remain a priority.
We'll:
Continue to call for better advice and information for adults to help them plan for future care and make the right decisions when faced with needing social care support.
Look again at people's experiences of home care and raise awareness of our evidence.
Try to improve the complaints system in social care. As well as promoting a culture where services welcome and learn from complaints, we also want to see how individuals - whether they are a service user or not -  can be supported to speak up if they have concerns over care.
Find out more about our plans
Download our business plan for 2019-20 and find out more about our future work.
People at the heart of changes in the NHS
Building on the huge amount of work that has been done across the country on what people want from the NHS in the future, we are well positioned to advise national and local policymakers as they push forward with plans to reform services.
We'll:
Support you to work strategically with primary care networks, integrated care systems and other professional groups who make decisions about health and care support.   
Work to make sure that people's needs drive NHS plan to grow the availability of digital services and support.
Promote what those with long-term conditions have told us: that they don't always want to rely on GPs for support, they want to be able to access help from peers and other professionals such as pharmacists.
Encourage NHS hospitals to judge their performance by measuring more of what matters to people. The 14 test sites to look at new ways of understanding the performance of A&E will provide our first opportunity.  
Voices of different communities
Diversity and inclusion will remain at the heart of our work.  
We'll:
Look at different services to see where people face exclusion, whether this involves the transport available to help vulnerable patients get to a hospital or the access care home residents have to dentists.
Focus on the health experiences of specific groups, such as people in prisons or children with special educational needs.
Got a question?
Our policy team will continue to look for new issues that could affect our work or that could benefit from our input. If you have a question, need help or would like to discuss a specific policy issue, please get in touch.