Apply for an Enter and View training grant
We're looking for three local Healthwatch to run Enter and View training for staff and volunteers across the network. Find out how you can apply for a grant.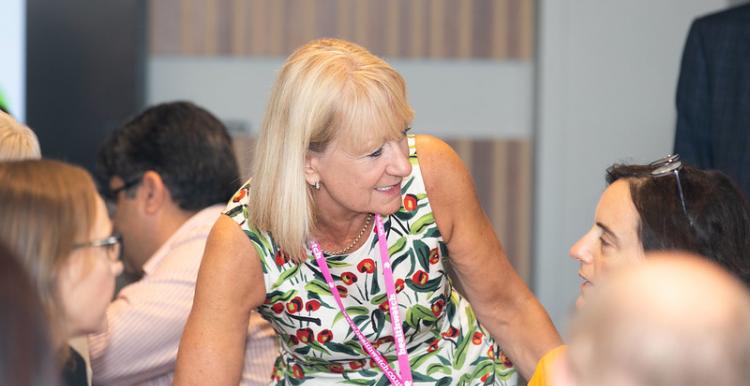 What are we offering? 
We are offering grants of £600 for three local Healthwatch to run Enter and View training to staff and volunteers. 
The grant will cover planning and delivery costs, any training resources needed, the cost of the venue and refreshments.
We will also market your session through all the usual Healthwatch channels, like the network newsletter, and will manage your bookings. 
What will you need to successfully be awarded a grant?
We are looking for local Healthwatch who are experienced in delivering Enter and View visits and training to run a one day session for up to 15 people between January and March 2020.
The venue will need to be accessible and have good transport links, for example a city centre. Ideally we want to offer one session in the northern region, one in central region and one in the southern region.  
You will also need to have all the necessary equipment to deliver your session and provide lunch for everyone attending. It is expected that you will feedback to Healthwatch England about your session after you have delivered it. 
What will the training sessions need to cover?
We want to equip people with the skills needed to become Enter and View authorised representatives. To do this the training day will need to cover:
what Enter and View is, including the legislative requirements, and be based on Healthwatch England's Enter and View guidance. 
real life examples of different approaches to Enter and View activity, including working with different service providers and why Healthwatch might use Enter and View. 
the skills needed to engage with different people, like care home residents or carers, and how to handle difficult conversations and situations. 
how to work best with providers and commissioners before, during and after the visit to bring about positive change and highlight good practice. 
reporting the findings of a visit.
the role, responsibilities, behaviours and values of an authorised representative. 
the resources and support available locally and from Healthwatch England, including reporting templates. 
How can you apply?
If you would like to run a session, please send an expression of interest to Marianne Patterson, Learning and Development Manager, at marianne.patterson@healthwatch.co.uk. 
In your expression of interest please include:
details of what you can offer, including an overview of what your training day will cover.
relevant trainer experience. 
where you will hold the training. 
a proposed date for the training day. 
If you would like to deliver your training in London, you may be able to use our offices at Buckingham Palace Road. Get in touch with Marianne or Alvin to find out more. 
The deadline to apply to run a session is Tuesday 17 December. 
Contact us
Get in touch with us if you have any questions.
Marianne Patterson
07384902730
marianne.patterson@healthwatch.co.uk
Alvin Kinch
020 74 481703 or 07789 876794