Policy changes that you need to know about during COVID-19
COVID-19 has resulted in many changes across the country. Here are some changes to policy that you should be aware of at Healthwatch if you are to run effectively.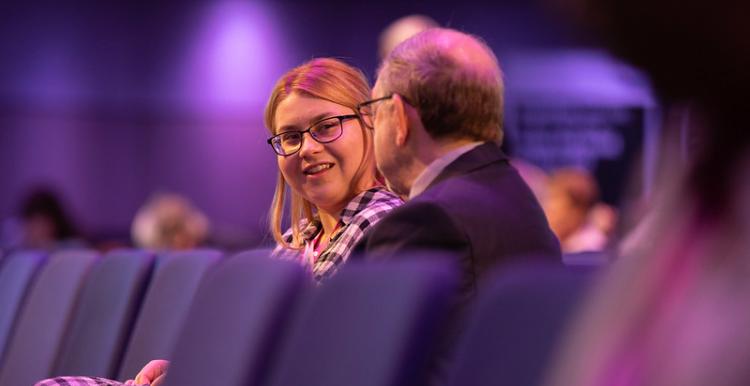 1) Employment: Coronavirus job retention scheme
Date updated: 26.03.2020
While any UK organisation with employees can apply for the Coronavirus Job Retention Scheme, Healthwatch are unlikely to be eligible because where employers receive public funding for staff costs, and that funding is continuing, the Government expects employers to use that money to continue to pay staff in the usual fashion – and correspondingly not furlough them. This also applies to non-public sector employers who receive public funding for staff costs.
2) Procurement policy note: Responding to COVID-19
Date updated: 18.03.2020
Healthwatch contracts may be coming up for tender or an extension in the next few months.
The guidance highlights existing procurement regulations which could be considered when responding to the impact of COVID-19, including options to directly award contracts and to extend or modify existing contracts. Healthwatch England's Network Development Team will be looking at contracts either up for tender or moving into extension so are available to support. Please contact us if you want to talk about this.
3) Implications of COVID-19: Control measures and charity financial reporting
Date updated: 23.03.2020
The capacity of Healthwatch providers and the availability of an independent examiner/auditor may prevent you from preparing accounts within the usual timeframe.
The Charities SORP Committee have published guidance on financial reporting for charities during COVID-19. The guidance contains advice for charities preparing accounts to be approved at this time.
4) Coronavirus (COVID-19) Guidance for the charity sector
Date updated: 25.03.2020
This piece of advice provides governance information for Healthwatch providers with charitable status.
Guidance from the Charities Commission confirm that:
Charities can use reserves and restricted funds at this time
The Commission will be flexible on various governance issues such as upcoming AGMs, holding meetings using teleconference etc. provided charities are transparent and continue reporting
5) Changes to PHSO service
Date updated: 30.04.2021
The Parliamentary and Health Service Ombudsman (PHSO) have changed the way they handle complaints about the NHS. In most cases for these complaints, they will now only look further into the more serious cases. 
6) NHS complaints
Date updated: 30.04.2021
The Department of Health and Social Care has acknowledged that healthcare organisations are under significant pressure and agreed that, until 30 April, it is permissible for organisations to take longer than the usually required six months to respond to complaints. NHS complaints regulations are still in force, and all organisations should be processing complaints as usual if they are able to. If organisations are taking longer than usual to respond, they must ensure that patients and the public are still able to raise a complaint, and are kept informed about the possible longer response time. Healthcare organisations must make every effort to avoid developing backlogs of complaints where it is possible to investigate and respond to the issues raised.
7) COVID-19: Changes to DBS ID Checking Guidelines
Date updated: 24.03.2020
Temporary changes to ID checking guidelines are being made as a result of the coronavirus outbreak.
8) Arrangements for 2019/20 Quality Accounts
Date updated: 30.04.2021
In light of COVID-19 pressure, NHS providers are now working to a deadline of December 15 to publish 2019/20 quality accounts. Healthwatch will be given the opportunity to provide comment in the normal way and should expect NHS providers to share draft quality accounts with them by October 15.
9) Changes to carer's allowance
Date updated: 15.04.2020
Regulations have been brought in which allow carers to retain their entitlement to carer's allowance if they have a temporary break in caring because either they or the person they care for is forced to isolate due to the coronavirus. 
However, if an alternative carer claims benefit for providing the necessary care and meets the qualifying conditions, they will receive the carer benefit instead and the original carer will be advised to claim another benefit, such as Universal Credit.
10) Mental Health Act and Deprivation of Liberty Safeguards
Date updated: 30.04.2021
Restrictions on an individual due to treatment for COVID-19 or subsequent public health advice (e.g. isolation) could constitute a deprivation of liberty for adults who lack the relevant mental capacity to consent to their care and treatment.
Therefore, the following changes have been made to the Mental Health Act and Deprivation of Liberty Safeguards (DoLS). These will apply for the duration of the outbreak.
DoLS will not apply for people receiving life-saving treatment, as long as the treatment is the same as would normally be given to any person not lacking capacity.
Health and care providers will need to decide on a case-by-case basis whether an individual's new care arrangements constitute a deprivation of liberty and whether a new DoLS standard authorisation should be requested from the local authority.
DoLS assessors can consider an individual's previous assessments as relevant evidence in decision making, because visits to care homes or hospitals are not advised.