Annual Report template published
Use our annual report template to showcase how your work has made a difference to the health and social care services in your area for 2019-20.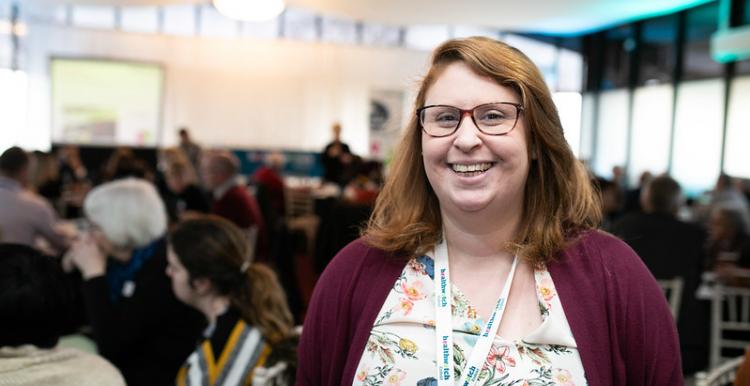 It is a legal requirement for each local Healthwatch to create and publish an annual report, which demonstrates how you have met your statutory requirements. This must be completed and sent to your local authority and Healthwatch England by 30 June 2020.
This year, the focus of the report is on impact, so we will be asking you to focus on the difference you are making in your community.
The PowerPoint and InDesign templates are now ready for you to download from the Communications Centre.
The impact of COVID-19
We are expecting most of you to complete your annual report by the 30 June.
However, if you find yourselves unable to complete it on time as a result of COVID-19, please speak to your regional lead in the Network Development team.
The Network Development Team are going to call round all Healthwatch in early May to check on progress on using the template for the Annual Report. If any Healthwatch are struggling, the team will work with you to find an easy solution that meets your legal obligations.
Originally we had planned to produce an interim statement, but after consideration we think a more tailored solution for each Healthwatch is better for all concerned.
Keep an eye on the Workplace Annual Reports group for updates. 
Support
We provide a template to support you in producing the report, featuring:
Different sections and which content you are required to complete
Example text and case studies
Tips along the way to help you how much to write for each section, and different writing styles.
Guidance on how to use the template, and the different functions within PowerPoint.
The icons and images used within the template are available to download as separate files:
Other useful resources:
How to use the annual report template webinar
We are also running multiple webinars which will focus on how to use the template, and how to write with impact. 
So we can make sure the annual report webinar covers what you need it to, we would appreciate you taking the time to complete our short evaluation form if you have already attended one of our webinars.
If you would like to view the slides again or were unable to attend one of our sessions, you can now download the slides.
Deadline
You will need to have your annual report submitted by Tuesday 30 June. 
How do I submit my report?
There is a webform on the Healthwatch network website, where you can upload your full annual report or interim statement. Upload your annual report here. 
Need help accessing the Communications Centre?
You need to login to access the resources on the Communications Centre.
There is one login per local Healthwatch, which is associated with your main info@ or enquiries@ email address.
If you have trouble accessing the Communications Centre, please email hub@healthwatch.co.uk