Non-Emergency Transport Services – NHS Review and COVID-19 Changes
Travelling to and from appointments is an issue for many patients, especially those with long-term conditions. Find out how Healthwatch has been working with the NHS to improve patient transport services, and how they might temporarily change.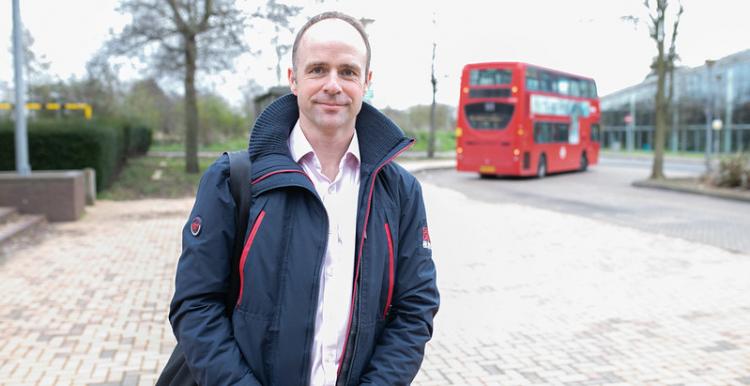 What are Non-Emergency Patient Transport Services?
For those meeting certain criteria, non-emergency patient transport services (NEPTS) aim to take patients to and from their homes for scheduled appointments and treatment. NEPTS are for patients who:
Have a condition where they need additional medical support during their journey.
Find it difficult to walk.
Are the parents, guardians, or children, of patients who need transport.
NEPTS are commissioned for the NHS by Clinical Commissioning Groups (CCGs) and run at no cost to the patient via providers in the public, private, voluntary and community sectors.
Changes to Non-Emergency Patient Transport Service requirements during COVID-19
During the national response to COVID-19, the requirements for all patient transport services have changed to assist national efforts to support patients. These changes are outlined in the NHS publication:
COVID-19 patient transport services: requirements and funding.
Changes include:
Current eligibility criteria will be suspended during the level 4 emergency response period. Patient transport will be prioritised for:


Patients discharged from hospitals to their homes or another care setting.
Patients needing to attend ongoing appointments with no access to private travel who are defined on medical grounds as "extremely vulnerable".
Patients needing to attend ongoing appointments with no access to private travel who are suspected of having COVID-19.
Patients requiring life-sustaining care (e.g. dialysis) with no access to private travel.

Patients being discharged - in line with COVID-19 Hospital Discharge Service Requirements – will have their transport needs arranged  by their assigned case manager/discharge co-ordinators.
Co-ordination of all patient transport services by NHS Ambulance Services.
To protect drivers and patients from potential infection, all vehicles have been fitted with temporary bulkheads to provide separation, and vehicles must be cleaned with chlorine wipes after each journey and additionally deep cleaned once a day. Service providers should enable volunteer services to meet these arrangements if they are using their own vehicles.
All patient transport providers are expected to work to the above changes in partnership with the NHS.
The NHS has also been encouraging friends, family and neighbours to help with transport, while also mobilising the huge numbers of people who have signed up to volunteer.
Get in touch
We want to know what advice and information around patient transport people are asking you for, or issues they are raising. This is so we can spot any gaps in information, identify any issues and keep Government and the NHS informed. We are already hearing that access to hospital appointments that are going ahead continues to be an issue, when the transport options available to people are reduced or inappropriate – particularly for those that are shielding. 
With changes to eligibility criteria and more flexibility in the services volunteers can provide at this time, we're keen to hear what's working, what isn't, and what support is needed at a national level.
Let us know what people have been sharing with you about patient transport, either via the CiviCRM, our online form or by emailing CV19Enquiries@healthwatch.co.uk.
How Healthwatch has been working with the NHS to improve patient transport services
Reviewing patient transport
In 2019, in partnership with Age UK and Kidney Care UK, Healthwatch England published a joint report, 'There and back'. The report looked at the experiences of over 3,000 people, who shared the challenges they face when travelling to and from NHS services.
Following the publication of the report, NHS England and NHS Improvement (NHSE/I) announced in autumn 2019 that it would review NEPTS.
The review has been split into several stages of engagement, including an open call for evidence and a series of multi-stakeholder roundtables. With the call for evidence closed and the roundtables concluded, NHSE/I are currently finalising their outcome report. Following publication, information on next steps for implementation of the recommendations will be provided via webinars and parliamentary briefings.
How have Healthwatch helped?
Healthwatch has been working with NHSE/I on this review by providing input from our National Director Imelda Redmond to the advisory group and sharing feedback from the network as part of its call for evidence. We have been identifying relevant organisations interested in attending the roundtables and put them in contact with NHS England, as well as providing patient representation and feedback at the roundtables on what actions and solutions are working across different parts of the country.
The aim of each roundtable session was for representatives to provide solutions to the issues raised both in our report and via the review's call for evidence.
Our feedback included:
The need for key performance indicators to be based on outcomes and experiences rather than activity, such as the number of people using NEPTS.
For more information on NEPTS to be included in appointment letters so patients who are eligible know transport is automatically covered. It also enables system capacity to be better planned for and managed. For example, you are never overloading one part of the system, such as the capacity of the provider, NHS administration or CCG funding.
The transport needs of all patients (not just those eligible for NEPTS) must be considered at the appointment stage.
The introduction of clearer eligibility criteria, to be focussed on the needs of the patients and carers.
The need for improved access to services for patients with communication support needs.
Patient transport for appointments affecting whole communities – such as flu jabs – be organised by post code, rather than alphabetical patient name. This would be a more efficient and greener use of transport.
The introduction of a requirement that the needs of carers be considered and supported in patient transport packages.
That integration of medical transport with existing community transport would be beneficial.
Encouragement for CCGs and other trusts to place more faith in community transport operators.
That investment in NEPTS makes savings elsewhere in the system.
The roundtables have now taken place, with NHSE/I currently finalising the outcome report. Many thanks to those who represented Healthwatch at these roundtables.
Next steps
Although the review has not been officially paused, NHSE/I is currently focusing on COVID-19 in relation to patient transport services. The publication of the outcome report, which was expected in late June, and the resources and webinars rolled out to aid implementation from July, will likely be pushed back due to the COVID-19 pandemic.
Healthwatch England will update the network on next steps as soon as details are released.
Role of the voluntary sector and community response
Many patient transport services are already provided contractually by voluntary sector organisations. These services are expected to work with their local NHS Ambulance Services, who are co-ordinating all services locally.
If voluntary organisations or individuals are not currently involved in providing NEPTS but wish to offer support in this area, the Royal Voluntary Service has launched NHS Volunteer Responders scheme. NHS Voluntary Responders can provide support to people who need to shield because they are at higher risk of serious medical complications from COVID-19. The Royal Voluntary Service has published information on getting started as a patient transport volunteer.
As well as transporting patients to and from hospital appointments, volunteers can support the NHS by providing transport to patients who are medically fit for discharge and ensuring they are settled safely back into their home. NHS England has also confirmed that patient transport volunteers can provide support for non-hospital services and that volunteers should be flexible to an individual's needs, provided the patient does not have COVID symptoms.
Local Healthwatch services can now also refer people who they believe are vulnerable or are at higher risk. With all local Healthwatch now automatically enrolled, teams must make referrals using their Healthwatch email addresses. However, as some organisations referring people for patient transport are being asked to provide volunteers with PPE, local Healthwatch should ensure that the point of their referrals is to the NHS service provider.