Survey tool pilot: the next step of our Digital Transformation work
One of the range of tools we are testing as part of the Digital Transformation project is called Smart Survey. Read about the pilot and what this could mean for you.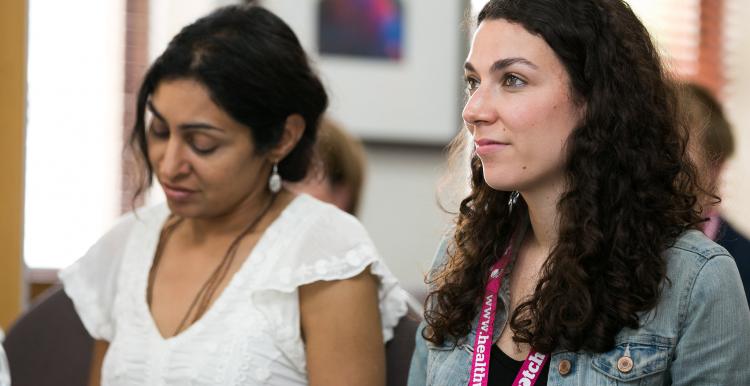 Surveys have proven to be one of our most valuable methods of gathering feedback. Based on what you told us, we're piloting a new tool to see if it meets your needs. 
What you told us
In the user research conducted in 2019, you told us that whilst online survey tools are relatively easy to use, they can be expensive. Some survey platforms are 'free' but have limitations, such as the analytical tools available or the number of questions or completions allowed per survey.
Another area of concern was the time it took for staff or volunteers to input responses manually after an event. The ability to input data offline on a tablet or mobile would be a great way to save time and free up resource to be used for analysis.
The pilot
Working with a group of local Healthwatch, we are going to be piloting Smart Survey, a survey tool that offers capabilities such as:
The ability to share surveys, enabling Healthwatch to work collaboratively on projects
Analytical tools to carry out descriptive and comparative analysis
Cross-cutting analysis capabilities using demographic data
Data visualisations
Offline input, saving staff time and resource
The pilot will run from July until November, with continuous feedback being submitted throughout about the platform's functionality.
Do you already use Smart Survey?
Please get in touch to tell us more about your experience.
Making our digital systems sustainable
Our main aim around our Digital Transformation work this year is to ensure our digital systems are easy to use and effective and that they are managed and funded in a sustainable way for years to come.
As part of this project and its success criteria, we're looking at different ways to fund the survey platform for Healthwatch across the country so that everyone can benefit from their analytical tools and collection methods long term.
Any questions?
If you have any questions about the pilot, or the digital transformation project more generally, please get in touch.
Matthew.Sanders@healthwatch.co.uk