SmartSurvey: Coming to you in spring 2022
During Healthwatch Week, we revealed in our session 'Delivering data to make a difference' that we plan to roll out SmartSurvey to the network for a one-year pilot. Find out more.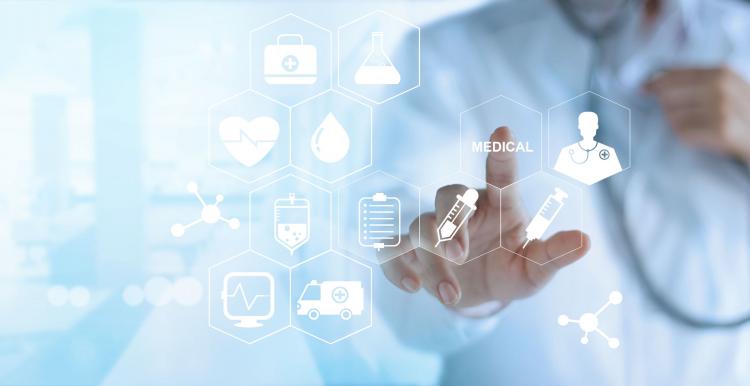 In response to your need for more resources and better tools to help you gather and analyse insight from people's experiences, we launched a pilot of SmartSurvey with a group of local Healthwatch. With promising results, we want to expand the pilot further to see if SmartSurvey can:
Help you collect data from the public online – including more consistently gathering demographic data.
'Level up' the analytical tools available to Healthwatch that can only afford 'free' versions of this kind of software.
Aid collaboration of surveys that are conducted both at a national and Integrated Care System (ICS) level.
How this will benefit you 
It's free – with Healthwatch England looking to take on the cost of the platform for the one-year pilot, with a possibility of extension.
It's easy and intuitive to use. 
You can use it to adopt national campaigns with little effort. You can even attribute specific links to your Healthwatch to track how well your marketing activity is doing.
It's an easy way to work together. You can work on and share surveys with others easily which will become more important as we work together more and more under the new ICS structure. 
So what are our next steps?
We're making sure that the correct data-sharing agreements are in place for you to use the platform and share data both with Healthwatch England and local Healthwatch. These will need to be signed for you to have access to SmartSurvey. 
We're looking at how the SmartSurvey shares data back with your local Healthwatch when you participate in national campaigns to make sure this is quick and easy. 
We will look to set up the platform in spring next year.
Naturally, as we want to ensure we're investing in the right platform long-term, we want to hear about your experiences along the way. In particular, we want to understand how the analytical tools work for you, how they help analyse the demographic information received against feedback, and how you can use it to achieve impact.
We will be sharing more details of how to get access to the platform in the new year, but you can sign up for a free trial to try it out in the meantime.