Our plan for Volunteers' Week 2019
Volunteers' Week is a great opportunity for us to thank Healthwatch volunteers and encourage more people to get involved with our work.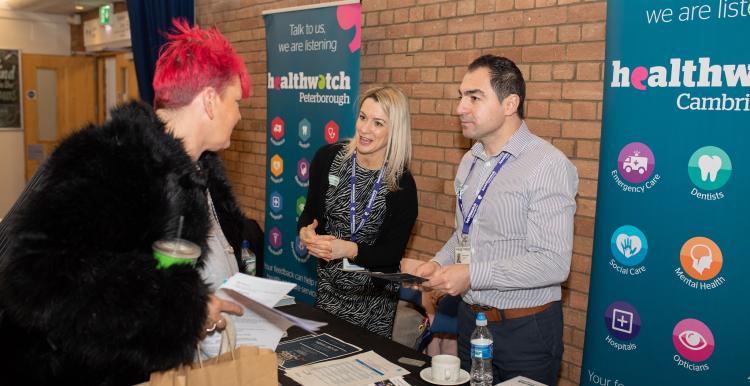 Our plan
To help you plan your communications, have a look at what we're doing for Volunteers' Week and how you can take part.
Saturday and Sunday 1-2 June
Theme: 'How are you celebrating?' – share your pictures on social media and the NCVO will share them.
What we're doing: We want to share your photos of Healthwatch volunteers. You can schedule these photos in advance by using social media manager tools. Don't forget to tag us!
Monday 3 June
Theme: Launch party on Twitter 11am-12pm
What we're doing: We're publishing a blog, thanking volunteers from across the Healthwatch network and highlighting the different ways people can get involved.
If you're planning to publish a blog post thanking volunteers, make sure you share it on Twitter during the launch party, using the hashtag #VolunteersWeek. If you have a volunteer who would be willing to be featured, let us know.
Tuesday 4 June
Theme: Corporate and skilled volunteering day
What we're doing: We want to showcase examples of people who have volunteered with Healthwatch through Corporate Social Responsibility schemes or who work in local businesses. If you have anyone who would be willing to be featured in a blog post, let us know.
Wednesday 5 June
Theme: Youth volunteering
What we're doing: We're publishing a blog focusing on young volunteers. If you have students or young people volunteering with you, why not use Wednesday to thank them for their contribution.
To help you tell a strong story, have a look at our guidance.
Thursday 6 June
Theme: Wellbeing and impact day – volunteers talking about the benefits of volunteering
What we're doing: We're publishing a blog focusing on what people can get out of volunteering. This is a great opportunity to focus on the benefits of volunteering for individuals, instead of the benefit to the organisation.
Friday 7 June
Theme: Share on social media how you've been celebrating this week
What we're doing: We'll round off the week by sharing content we've published and posts you've tagged us in.
Press release template
We've also put together a template press release for you to use during Volunteers' Week. You can can download and edit this by going to Workplace.
More information
We've based our communications plan on the themes put together by the NCVO, who run Volunteers' Week. Take a look at their website for more information, resources and events happening across the country.  
If you have any questions, potential case studies or ideas, let us know by emailing hub@healthwatch.co.uk