Learning from our board governance webinars
Gavin Macgregor, Head of Network Development talks about why good governance and decision-making is important. He also outlines some of the challenges Healthwatch Chairs say they face running a Healthwatch.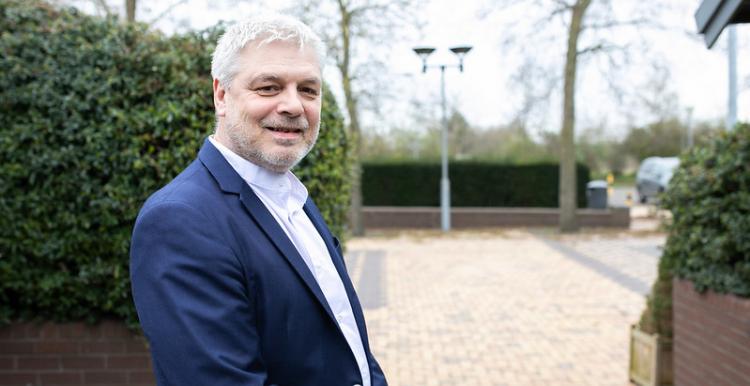 You told us you would like more support for Healthwatch Board members and Chairs. In response, we held a number of online sessions to talk about Healthwatch governance and decision-making, as well as the challenges faced by Boards and how we can help.
Good governance and decision-making
Governance and decision-making are important aspects of running a Healthwatch. The Healthwatch Quality Framework, which aims to provide a shared understanding of the key components to an effective Healthwatch, has a whole domain dedicated to it.
Legislation requires every Healthwatch to publish a policy, which sets out how 'relevant decisions' are made. It is important that decisions are made in-line with qualities that underpin the Healthwatch brand, including independence, transparency, integrity and accountability. These qualities ensure that good governance is embedded at the very core of a Healthwatch and how it operates.
Julia Unwin, Chair of the Inquiry on the Future of Civil society and commentator on governance has identified five roles for Boards. We have set out these roles below, including the combination of questions that a good Board should consider. Good Boards are clear about the difference between governance (setting goals and ensuring things are done) and managing (making things happen).
Strategy: Setting priorities and future direction
How does this fit with our plan?

Scrutiny: Overseeing performance
Are we on track?

Support: Supporting the CEO
What support do you need?

Stewardship: Risk Management and asset protection
What is the risk to us in this project/partnership/bid if we don't act?

Stretch: Challenging and questioning
What are we doing about it?
The challenges Healthwatch boards face
Local Healthwatch identified several challenges when it comes to good governance and decision-making, including:
1. Clarity of roles and responsibilities
There are two models for delivering Healthwatch Standalone (delivering a single Healthwatch) and hosted (the contract holding organisation may deliver non-Healthwatch activities and/or multiple Healthwatch contracts).
It is important to have clarity about arrangements for governance and decision-making. The Board of a standalone Healthwatch will be responsible for all of the tasks as laid out below, while a hosted model will need to decide on arrangements between the Board of the contract holder and the Healthwatch Advisory Board. Clear terms of reference, a good induction and support can help to avoid confusion and ensure the independence of a Healthwatch Advisory Board.
Who is responsible for which tasks?
Board of contract holder
Delivering the contract and statutory duties​
Managing staff​
'Appoint' and set out terms for independent board (hosted model)
Healthwatch Advisory Board​
Setting priorities​
Making decisions and publishing decision-making policy​
Representing Healthwatch​
Both the Healthwatch Advisory Board​ or Board of contract holder and Advisory Board are responsible for maintaining independence​ and agreeing and monitoring the work programme. This must be agreed and transparent​.
2. Legal duties
Being a Board member comes with a whole set of responsibilities, including legal ones. It is important Board members understand what these are. If in doubt, the  NCVO has a range of information and guidance.
3. Diversity and Skills of a Board
Do your trustees have the range of skills and experience that you need to provide strong and inclusive leadership? The skillset needed to govern an organisation is different from acting as a representative and influencer (although an individual could combine both). Does your Board composition reflect the diversity of the community you work in? If you elect Trustees, how does this impact on skills and diversity?
Regular skills audits are a useful way to think about your recruitment practices and other opportunities for encouraging diversity. Have a read of ACEVO's blog on Trustee Recruitment, which reflects on some important points.
4. Support for Board Members
Feedback from Healthwatch stressed the importance of clear accessible information with clear recommendations to enable good decision-making. Regular reporting by the CEO supports accountability and trust. Regular Board reviews should be in place to ensure the Board is working well.
5. Management versus Governance
Management is about implementation, coordination and making things happen; governance is about ensuring things are done; it sets framework and goals.
6. Shared Boards
With the increase in joint commissioning we are seeing two Healthwatch sharing the same Board. Such arrangements will need to ensure Board members have a good understanding of each Healthwatch area.
7. Volunteering and Boards
A Board member who carries out volunteering needs to change hats and be responsible to the staff member managing the activity.
8. The Burdened CEO
It's easy for the CEO to shoulder the responsibilities of the Board. But is this sustainable or desirable? It may be just about OK in good times, but if things go wrong that's when you'll know all about it.
Houston, we have a problem.
Things go wrong. Relationships can break down. You know things are not right but don't know how to raise them. What do you do? Carrying out a Board review with an external facilitator can help – and my team at Healthwatch England can help you find one.
We've found that Healthwatch have valued completing the Quality Framework as it asks questions that can start a conversation. Talk to your Healthwatch England Regional Manager to talk through any difficult issues you encounter.
Supporting you as a Healthwatch Board member:
I've selected a range of resources that you should check out, including:
What can you expect from Healthwatch England next?
Based on your views, later this year we will be rolling out an online induction for new Board members and Chief Officers. We also plan to introduce best practice resources, which draw on the best from the Healthwatch network. For example, decision-making policy and code of conduct documents.