Digital transformation update: A renewed focus on data standards
Over the last year, we have been reviewing our digital systems to improve our offer to local Healthwatch.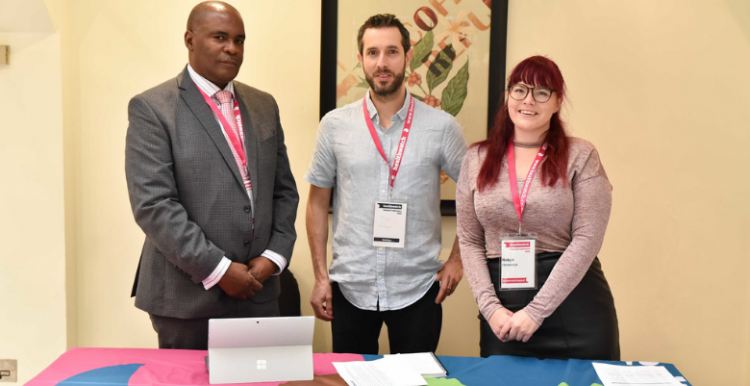 A key finding from this project is that we need to undertake a programme of work to refine data standards both at Healthwatch England and across the network. 
With Integrated Care Systems (ICS) moving to a statutory footing, finding a degree of commonality in data standards across will be increasingly important in how we feed insight back into the health and social care system. 
What do we mean by data standards? 
To collect data from the public and share this insight with others, we need to ensure that we have all the right policies and procedures, particularly in gaining people's permission in using the experience they've shared.  
Under the ICS structure, there will be a heavier focus on collaboration within and between the different ICS 'patches'. To help with data sharing on a regional and national level, we must ensure the information we collect is consistent with both each other and our key stakeholders, e.g., NHS England. 
Due to the nature of how Healthwatch was set up in 2012, each Healthwatch collects data in slightly different ways, using a diverse range of systems, and all with varying levels of staff resource. While we have already worked with some of you to develop a revised taxonomy, our latest engagement has found that there is work needed to ensure that vital information is collected but is flexible enough for each Healthwatch to use. 
What do we plan on doing about it? 
Long term, our objective is to: 
Ensure that we are receiving robust and valuable data across the Healthwatch network regularly, allowing us to provide valued insight back into the system on a local, ICS, and national level. 
But before we do anything, we need to get the basics right. This means: 
Reviewing our current guidance and policies at Healthwatch England and our guidance via our network site and training. 

Ensuring that we have common data standards across the network, from our policies to the data we are collecting, to how we record this, i.e., the taxonomies that we're using, demographic data collection. 

Getting buy-in from commissioners to include basic data standards in contracts, helping Healthwatch to work together 
Stay up to date 
We have created a Workplace group specifically for this piece of work to keep you up to date. It won't be an overnight change, but we do want to keep you posted with the progress we're making along the way and get insight from you as to how we can improve together. 
An update on our digital / data sharing work so far 
Engagement platform pilot 
Over the last six months, several local Healthwatch has been trialling two platforms – Engagement HQ and CitizenLab - that aim to engage with people via online participation and make the analysis of this easier.  
After looking at the pilot results, we have decided not to progress with the procurement of either platform due to the amount of resource required from a local Healthwatch in setting up the new platform and recruiting participants and maintaining the engagement on yet another system. Registration was also a significant barrier on both platforms. 
CiviCRM 
Since we need to focus on improving our data standards before we can recommend alternative systems to the CiviCRM, we will not be looking to move away from the CiviCRM until at least March 2023. 
In the meantime, we will be speaking to the network to find out more about how you work, the systems you use, and build on these processes. We will constantly review our findings along the way and keep you up to date with our progress and recommendations via the Workplace group. 
Local Healthwatch websites and development 
We are currently working with our first couple of Healthwatch in the website upgrade from Drupal seven to Drupal nine. We aim to make this move as pain-free as possible, with the Communications Team working hard with the developers to automate most of the website migration. 
We will work with a small group of Healthwatch each month to move them across to their new site. We aim to have all Healthwatch who are using the Drupal seven template moved over by the end of 2022.  
We are not currently taking on any new websites. If you would like to be put on the waiting list for 2022, please contact digital@healthwatch.co.uk. 
Central Data Store 
We continue to build one central place that data can be stored, and comparisons made across the network. With the taxonomy being crucial to the success of this platform, we are focusing on making it a safe and secure place to store data, and improving our standards and policies, before this becomes a network-wide product.  
Survey tool 
The Healthwatch involved in the pilot, and Healthwatch England, continue to have access to Smart Survey until November, so we will continue to review its performance, ready for a full report of learnings towards the end of the year. 
While this system looks like it could be a useful platform for local Healthwatch we won't be rolling out any new platforms until we have completed the vital work on data standards already mentioned. 
We're at Healthwatch Week 
We will be at Healthwatch Week on Wednesday 10 November. Join the session to hear about the latest progress with this piece of work and a chance to ask questions.  
Can't wait?  
Post your question in the Workplace group or email digital@healthwatch.co.uk