Your story: How using the Quality Framework helped us
The Quality Framework is a tool that helps you understand the strengths and weaknesses of the service you provide. Learn from Healthwatch Cambridgeshire and Peterborough the benefits of using the system and how it helped them.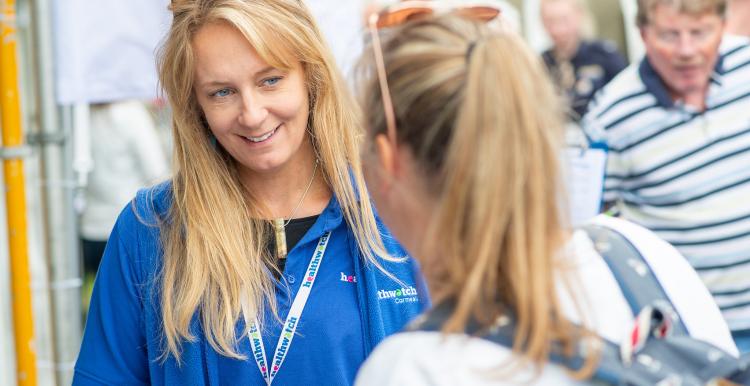 The Quality Framework is a self-assessment tool you can use to understand whether your work is practical or needs to improve. 
Healthwatch Cambridgeshire and Peterborough deliver their services to around one million residents, serving one Integrated Care System and seven local authority areas. They talk us through how they use the Quality Framework to support their work.
Why is quality important to you? 
We believe that a visible commitment to quality shows that we are a well-governed organisation that operates with transparency. This increases our commissioner's confidence in us. 
In 2018 we decided to apply for the Practical Quality Assurance System for Small Organisations (PQASSO) accreditations designed for small charities. We completed the assessment in 2019 and drafted an action plan to work on the identified improvements. 
Why did you decide to complete the Quality Framework?
Despite having just completed the PQASSO, we decided to undertake the Quality Framework because it was far better suited to our needs as it specifically related to Healthwatch. 
How did you carry out the assessment?
The project was led by our Chief Executive Officer, but all the staff helped complete the work. 
We identified a manager to lead for each of the six domains of the quality framework (Leadership and Decision-Making, People, Sustainability and Resilience, Collaboration, Engagement Involvement and Reach, and Influence and Impact.)
The domain lead would work through the questions within the Quality Framework and identify areas for improvement.  
The action plan that we had created for the PQASSO assessment was used and absorbed into our new action plan. 
The initial findings were presented to our Board, who checked that the improvement areas we had highlighted aligned with our strategic direction.
What benefits did you find? 
The benefits of using the Quality Framework can be split into three sections: 
People
Sustainability and resilience 
Engagement, involvement and reach
People
We prioritised gaining our "Investing in volunteers" accreditation. We reviewed our volunteering policy and processes to achieve this, and our existing volunteers helped us with this. 
We also reviewed the Human Resources systems we use to ensure all our records are GDPR compliant. 
Sustainability and Resilience
We developed a better understanding of the value of a business development strategy and put one together. We were also able to write a work plan to support this strategy. 
These written plans in place gave us better clarity of our business goals and offer and enabled us to introduce a project cost analysis review. 
Engagement, Involvement and Reach
The benefits include that we have been able to introduce a demographic analysis of our reach so that we can better target people we do not hear from. 
We have also been able to include engagement with young people in this year's work programme as it was highlighted as an area we could improve in. To achieve this, we have recruited for a new role of Associate Director to help advise on youth engagement. 
What outcomes did you get from the Quality Framework? 
Many of the changes we have implemented due to the Quality Framework have led to positive outcomes. 
Short term outcomes include:
Increased volunteer confidence due to our "Investing in volunteers" accreditation.
Better team working and improved project planning.
Improved public understanding of our impact through better tracking and reporting. 
Longer-term outcomes include: 
Increased voice for younger people across Cambridgeshire and Peterborough.
We can better target who we can influence.
Our understanding of resource allocation has been improved through the project management systems we now use. 
We can better amplify the voices of people less often heard from as we enhance our understanding of our reach. 
How will you continue to check quality?
Areas that we are aware of that still need improvement have been included in our annual work programme to ensure we continue to improve. These include: 
Delivery of our communications and engagement strategy
Delivery of our business development strategy
Targeted engagement with less heard from communities
Embedding use of the Healthwatch England Impact Tracker
As part of our strategic review in 2022, we plan to gather stakeholder perceptions to get more information and insight into areas we can continue to improve. 
What are your overall views of the Quality Framework?
Completing the Quality Framework assessment was a very worthwhile investment of our time. We found it hugely beneficial in identifying areas for improvement. 
We found spreading the different areas of the Framework across the team helped break down the workload and keep it more manageable alongside the rest of our workload. 
The Quality Framework provided our Board and commissioners with the reassurance they wanted, and our quality action plan keeps them informed of our ongoing progress. 
Interested in the Quality Framework? 
Find out more about the Quality Framework, how it can benefit you and how you can get involved.