How to collect and use demographic data
Take our online course to learn when to ask demographic questions, how to tackle tricky communication situations, and how to use demographic data to understand local peoples needs.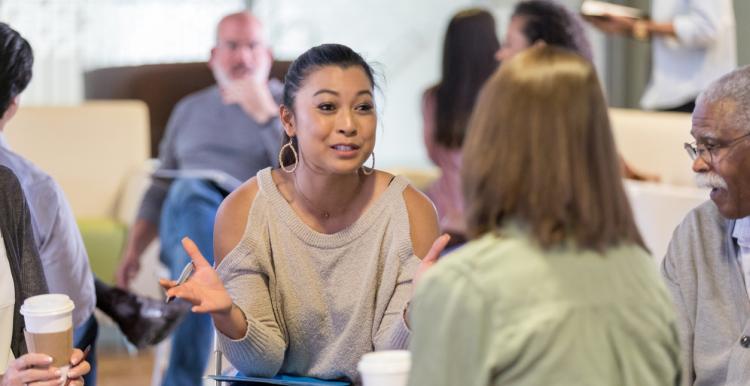 About this course
Collect demographic data about the people we support is key to helping you understand if you are reaching every section of your community and the specific issues they may face. But, asking people about their characteristics can be challenging.  
What will I learn?
This course, developed by Healthwatch Tower Hamlets, aims to help you understand: 
Why it's essential to collect demographic data
When to ask for demographic data 
How to introduce demographic questions in surveys, telephone calls and when speaking to people face-to-face
How to collect demographic data in conversations with people 
How to collect demographic data from telephone conversations with people  
How you can prioritise which demographic questions to ask  
How to deal with situations where people feel uncomfortable or offended when you ask demographic questions 
How to handle sensitive conversations 
How to explain to the public why you collect demographic information 
How to support your colleagues who might feel reluctant to collect demographic data 
How to use demographic data for impactful reports and recommendations 
How long will it take, and what does it involve?
This e-learning course will take you under 60 minutes to complete. We have tried to keep this course short enough to complete in one sitting, to help you on get the best learning experience possible. However, you can save your progress if you need to. 
Don't forget to download your certificate of completion at the end of the course. 
The course involves three learning sessions and comes with a workbook to reflect on your current approach and consider what you might want to change.  You can find and download the workbook in the "about this course section". 
Need help logging in to take an e-learning course?
To take one of our e-learning courses for the first time, click the link for the course then select 'sign up' and register with your e-mail address and set your password.
Use these details for all future courses, or to re-visit a course. You can also reset your password at anytime by selecting the 'forgotten password' link.