Sir Robert meets with Health Select Committee to talk about health legislation and the role of public engagement
The NHS Long Term Plan suggests changes to legislation to make it easier to make decisions at an ICS/STP level. Sir Robert plans to outline how people can continue to have a say in these decisions but the need for more funding to make it happen.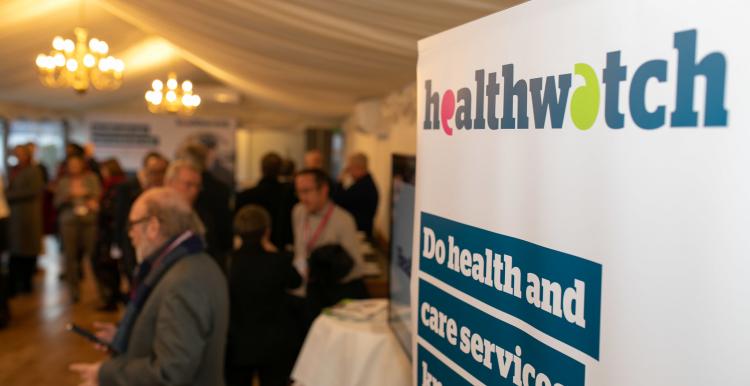 NHS England recommends a number of changes to legislation to make it easier to implement changes from the Long Term Plan at a regional level. 
The Health Select Committee, appointed by the House of Commons to examine the policy and decisions of the Department of Health and Social Care and its associated bodies, is meeting tomorrow to discuss the proposed changes.
Earlier this month, we submitted written evidence to the Committee outlining our position on the proposed changes.
Healthwatch England Chair Sir Robert Francis QC, will be attending to talk about how it's important that people's voices need to be heard at a regional level, the potential benefits this could bring, but the additional finance needed to make this happen. 
Key points for discussion
Why do people and services need Healthwatch?
How can public involvement at a regional level help improve services, and more quickly
The need for appropriate funding for Healthwatch to get involved at a regional level long term
How can people's decisions be heard at a regional level?
At the moment, service changes often rely on decisions and input at a local or national level.
The possibility of an additional regional layer could result in better services for all users - not just those in the catchment area - through a more integrated approach.
However in order to make people's voices be heard on a regional level, Sir Robert highlights the need for additional funding for a more regional focussed approach from Healthwatch.
Healthwatch is best-placed to strengthen public engagement. We have spent six years building strong links in to communities across England, not just listening to those who shout the loudest. Sir Robert will emphasise the need to maintain the Healthwatch network's local base and build on this.
Watch the Committee Meeting live
Sir Robert's is giving evidence at 10:20am on Wednesday 1 May. Watch it live through the link below.
Read the letter from Sir Robert in full about the proposals and what needs to be considered before they are put in place.