"Levelling up the United Kingdom" white paper - what does it mean for Healthwatch?
The Government has recently published two white papers which may be important for Healthwatch at national and local levels. This article provides an overview of the "Levelling Up the United Kingdom" white paper.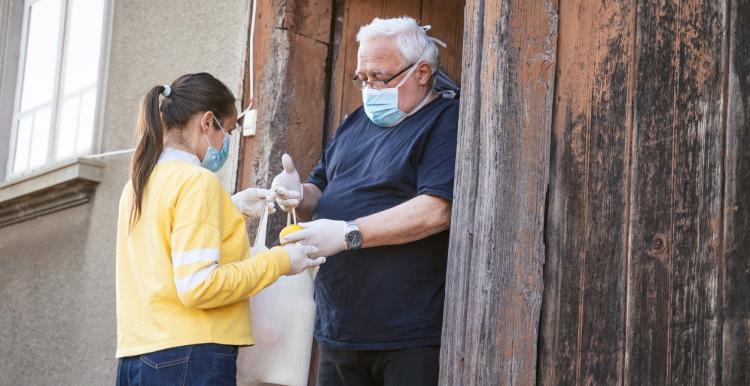 "Levelling Up the United Kingdom" (from the Department for Levelling Up, Housing and Communities - DLUHC) sets out the Government's proposals under a number of layers, starting with four requirements needed in order to 'level up': 
Boost productivity, pay, jobs and living standards by growing the private sector; 

Spread opportunities and improve public services; 

Restore a sense of community, local pride and belonging, especially in those places where they have been lost; and 

Empower local leaders and communities, especially in those places lacking local agency. 
These are supported by five mutually reinforcing pillars: 
First, the UK Government is setting clear and ambitious medium‑term missions; 

Second, central government decision‑making will be fundamentally reoriented; 

Third, the UK Government will empower decision‑makers in local areas; 

Fourth, the UK Government will transform its approach to data and evaluation; 

Fifth, the UK Government will create a new regime to oversee its levelling up missions.
Key milestones 
There are 12 'missions' but the ones most likely to have an impact on Healthwatch are:  
By 2030, the gap in Healthy Life Expectancy (HLE) between local areas where it is highest and lowest will have narrowed, and by 2035 HLE will rise by five years; 

By 2030, well-being will have improved in every area of the UK, with the gap between top performing and other areas closing;

By 2030, pride in place, such as people's satisfaction with their town centre and engagement in local culture and community, will have risen in every area of the UK, with the gap between top performing and other areas closing. 
The missions are expressed in general terms rather than providing specific measurable targets, such as by how much the gap will have narrowed. The specific activities proposed for tackling health inequalities include: 
Publishing a white paper designed to tackle the core drivers of disparities in health outcomes (expected shortly);

Taking forward recommendations from Henry Dimbleby's independent review towards a National Food Strategy, including piloting Community Eatwell and a school cooking revolution;

Producing a new Tobacco Control Plan; 

Setting up at least 100 Community Diagnostic Centres in England by 2025 to improve access to diagnostic services. 
New approaches at local level
When looking at local areas, the document proposes to pilot a set of Community Covenant approaches: new agreements between councils, public bodies and communities themselves to empower communities to shape the regeneration of their areas and improve public services. Although not specifically aimed at health, 'improving public services' is our core business.   
The focus on local leadership is also a potential opportunity, particularly with regard to devolution with options for new mayoral combined authorities (MCA) and the development of new county deals and further MCA deals. 
New strategy to empower communities 
When addressing 'empowering communities', a new Strategy for Community Spaces and Relationships is proposed. This will be underpinned by four guiding principles: 
Community power – making it easier for local people and community groups to come together to set local priorities and shape their neighbourhoods. 
Understanding "what works" – building the evidence base to better understand how to support communities and put them in the driving seat to level up. 
Listening to communities – engaging with communities, local government and civil society to identify priorities, the assets that matter to local places, and the policies and actions needed to strengthen community infrastructure. 
Every community matters – reaching out to engage with the most disconnected communities, and ensuring funding reaches those most in need. 
The major challenge is that most of the funding mentioned in the white paper has been announced previously, so there will not be significant additional resource available for new activity. 
What does this mean for Healthwatch? 
'Levelling up' will clearly influence the policy agenda for some time. Healthwatch will most likely want to focus on the elements related to tackling health inequalities and improving community engagement and local leadership.
The Levelling Up Plan is a mix of bringing together existing activity and resources and aspirations for future development. The plan promises several more plans and programmes, which Healthwatch should be well-placed to contribute to locally.
Healthwatch should also take the opportunity to use the language and priorities such as 'levelling up', 'engagement in community' and 'every community matters' to describe their work and align it to this agenda. 
Healthwatch has a unique position in that it works directly with local people but has statutory function which places it alongside decision-makers. Even though Healthwatch may not be playing a leading role in some issues – such as "restoring a sense of community" – it will still be able to show how its core business can support and enhance local activity.